FAQ
Do you receive a government subsidy for this wind farm?
Yes, when Blauwwind was awarded the permit in December 2016, offshore wind farms were being subsidised. At the time, Economic Affairs Minister Kamp announced that the Blauwwind consortium would construct the wind farm for a subsidy of 5.45 eurocents per kWh, a drastic cost reduction compared to previous offshore wind farm subsidies. The maximum subsidy that the government had hitherto made available was 11.975 eurocents.
What is the role of offshore wind in the energy transition?
As the North Sea is shallow, there is a lot of wind and the wind areas are relatively close to the coast. So, the conditions for offshore wind farms are ideal. As a result, offshore wind will play a major role in the Dutch energy transition.
What will be the contribution of Borssele III & IV to the Dutch energy transition?
The Borssele III & IV offshore wind farm has an installed capacity of 731.5 MW, through which renewable power is generated with the equivalent of 2.5% of the Dutch electricity demand (ref. CBS, 2019). The construction of this offshore wind farm was based on one of the agreements included in the 2013 Energy Agreement for Sustainable Growth, which states that by 2023 a total of 4,450 MW of offshore wind must be operational in order to achieve 16% renewable energy production. Borssele III & IV contributes significantly to this goal.
What is the role of the RVO?
The Netherlands Enterprise Agency (RVO) is responsible for the collection of the site data which provide information for FEED studies and make competitive bids in the permit tenders possible. To see more go to the RVO website and the specific page for the Borssele project.

Where will the power go to?
The Borssele III & IV offshore wind farm will have a total installed capacity of 731.5 MW. Shell Energy Europe Limited and Eneco have secured contracts to each sell 50% of the power. Watch the video below to see where Blauwwind's electricity will be used.

Partners Group
Partners Group is a global private markets investment management firm with EUR 73 billion (USD 83 billion) in investment programmes under management in private equity, private real estate, private infrastructure and private debt. The firm manages a broad range of customised portfolios for an international clientele of institutional investors. Partners Group is headquartered in Zug, Switzerland, and has offices around the world. The firm employs over 1,200 people and is listed on the SIX Swiss Exchange (symbol: PGHN) with a majority ownership by its partners and employees.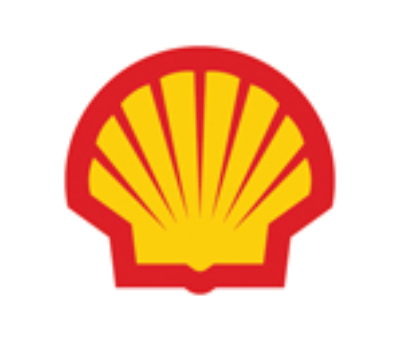 Shell
Royal Dutch Shell is an integrated energy company that aims to meet the world's growing demand for energy in ways that are economically, environmentally and socially responsible. Shell has major ambitions to grow its renewable power business: it already produces and markets electricity from its existing renewable assets and is developing new wind and solar projects around the globe. Shell first entered the wind business in 2001. Today, its installed wind capacity is 508 MW: five onshore wind farms in the USA (400 MW) and the offshore wind farm Egmond aan Zee in the Netherlands (108 MW) for which Shell has 100% of the offtake.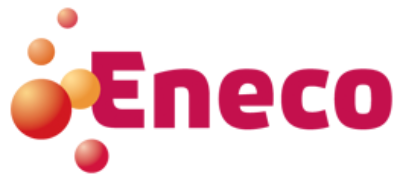 Eneco
Eneco is a company with international operations in the area of sustainable energy and innovation. Together with its customers, partners and employees, Eneco is working to realise its mission: sustainable energy for all. It invests in wind farms, biomass power plants, heating and solar parks to increase the supply of renewable energy. Furthermore, Eneco develops innovative products and services that allow its clients to take control of how they generate, store, use or share energy.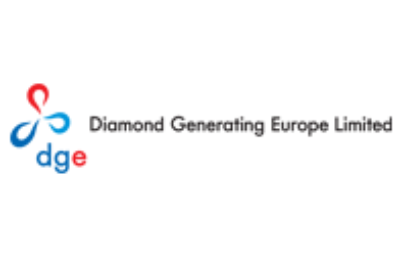 DGE
Diamond Generating Europe (DGE), a 100% subsidiary of Mitsubishi Corporation, is a dynamic, forward-thinking company with ambitious plans for growth in the power generation and power downstream sectors. DGE operates a tailored portfolio of renewable, energy-efficient assets in Europe and the Middle East and is developing projects in Africa. Its mission is to produce, supply and deliver efficient, flexible and affordable energy to customers across these regions.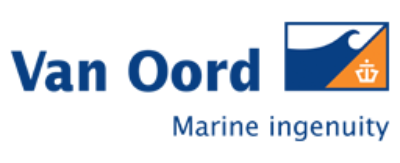 Van Oord
Van Oord is a Dutch family-owned company with 150 years' experience as an international marine contractor. The company focuses on dredging, oil and gas infrastructure and offshore wind. Headquartered in Rotterdam, Van Oord employs almost 5,000 staff, who worked on 190 projects in 46 countries during 2018. Its fleet consists of more than 100 vessels. Characterised by marine ingenuity, Van Oord uses innovative solutions that are both smart and sustainable and strives to help make the world a better place for future generations. In 2018, the company celebrated its 150th anniversary and was granted the title 'Royal'.