About the project
Blauwwind operates the Borssele III & IV offshore wind farm, which has an installed capacity of 731.5 MW. Covering 146 km2, the wind farm comprises 77 turbines, generating renewable power with the equivalent of 2.5% of the Dutch electricity demand.
Background
In 2013, some 40 parties came together to finalise the Dutch Energy Agreement for Sustainable Growth, which states that to realise 16% renewable power production by 2023 a total of 4,450 MW of offshore wind power needs to be generated.
North Sea locations
To realise the Energy Agreement for Sustainable Growth, the Dutch government has selected a number of areas of the North Sea where offshore wind farms can be constructed.
Conditions
In this process, the Dutch government facilitates all the conditions that are necessary to construct a wind farm: favourable location, appropriate permits and connection to the national energy grid via TenneT. The Borssele III & IV offshore wind farm will be connected to the grid via the TenneT Borssele Beta offshore substation.

Research and subsidy
In addition, the Dutch government has carried out research into the composition of the site, the seabed, the wind speeds and metocean data, which has helped prevent delays in construction following approval of the permit. The government is also providing subsidies for the construction of wind farms.

September, 2016
Tender bid submitted
The Blauwwind consortium submits a tender for the right to develop, construct and operate the Borssele III & IV offshore wind farm.
December, 2016
Tender bid won
The Dutch government announces that the Blauwwind consortium has won the bid for the Borssele III & IV offshore wind farm.
June, 2018
Financial close achieved
Agreement is reached on project financing, enabling the project to progress to the construction phase. Partners Group officially joins as fifth shareholder.
August, 2019
Royal Netherlands Navy clears unexploded ordnance
During a seabed survey, two pieces of unexploded ordnance from WWII are identified at the construction sites. These are cleared with support from the Dutch Navy.
October, 2019
Foundation installation commences
Installation of monopile foundations commences. The monopiles are loaded onto the Aeolus at the assembly yard at Maasvlakte and installed 25 km off the coast of Zeeland.
January, 2020
Archaeological investigation completed
During an earlier seabed survey, two cannons were retrieved. Following relevant research, the cannons are to be restored and displayed in Vlissingen.
January, 2020
Cable installation commences
The first inter-array cable (the cable joining individual wind turbines) is successfully installed using the cable laying vessel Nexus.
April, 2020
Offshore substation topside installed
The offshore substation will enable Blauwwind to connect the wind farm to the onshore electricity grid operated by TenneT.
April, 2020
Foundation installation completed
The last foundation was successfully installed by Aeolus. Following some modifications to the Aeolus vessel, it commenced turbine installation from Vlissingen in May.
May, 2020
Start of wind turbine installation
V164-9.5 MW MHI Vestas turbines are being loaded onto the Aeolus at Vlissingen and installed offshore.
Van Oord, MHI Vestas, TenneT and Blauwwind are working together to safely commission the windfarm. Power generation can then commence
August, 2020
First Power Achieved
The first turbine is now generating power and delivering renewable electricity to the Dutch grid
See how a monopile is made by selecting this video

Partners Group
Partners Group is a global private markets investment management firm with EUR 73 billion (USD 83 billion) in investment programmes under management in private equity, private real estate, private infrastructure and private debt. The firm manages a broad range of customised portfolios for an international clientele of institutional investors. Partners Group is headquartered in Zug, Switzerland, and has offices around the world. The firm employs over 1,200 people and is listed on the SIX Swiss Exchange (symbol: PGHN) with a majority ownership by its partners and employees.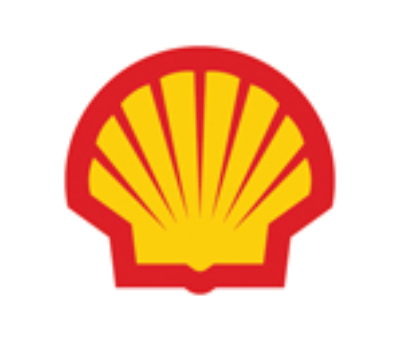 Shell
Royal Dutch Shell is an integrated energy company that aims to meet the world's growing demand for energy in ways that are economically, environmentally and socially responsible. Shell has major ambitions to grow its renewable power business: it already produces and markets electricity from its existing renewable assets and is developing new wind and solar projects around the globe. Shell first entered the wind business in 2001. Today, its installed wind capacity is 508 MW: five onshore wind farms in the USA (400 MW) and the offshore wind farm Egmond aan Zee in the Netherlands (108 MW) for which Shell has 100% of the offtake.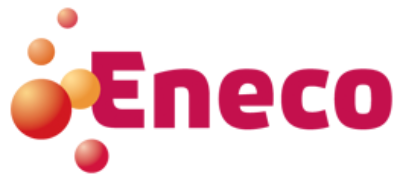 Eneco
Eneco is a company with international operations in the area of sustainable energy and innovation. Together with its customers, partners and employees, Eneco is working to realise its mission: sustainable energy for all. It invests in wind farms, biomass power plants, heating and solar parks to increase the supply of renewable energy. Furthermore, Eneco develops innovative products and services that allow its clients to take control of how they generate, store, use or share energy.

INPEX
With the goal of becoming an integrated energy company that contributes to a stable energy supply to broader communities, INPEX through its European subsidiary INPEX Renewable Energy Europe Ltd (IREE) based in London, is engaged in efforts to commercialize renewable energies and reinforce Research and Development (R&D) activities for the next generation. INPEX and IREE, following its acquisition of Blauwwind, will continue to explore the business potential of various types of renewable energy such as geothermal, which has synergies with conventional oil and gas development, as well as offshore wind power and CO2 Methanation.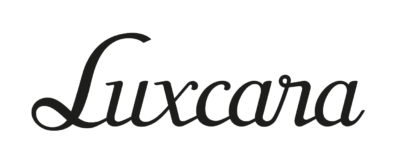 Luxcara
Luxcara is an independent asset manager offering institutional investors investment opportunities in the international renewable energy market. The owner-managed company was founded in 2009. Luxcara acquires, structures, finances, and operates renewable energy and related infrastructure projects as a long-term buy-and-hold investor. The company specializes in structuring free-market power purchase agreements. Luxcara's portfolio includes solar and wind power plants across Europe with a total capacity of around 4 gigawatts and an investment volume of approximately 4 billion euros. With this outstanding track record, Luxcara is one of Europe's most experienced asset managers for renewable energy investments.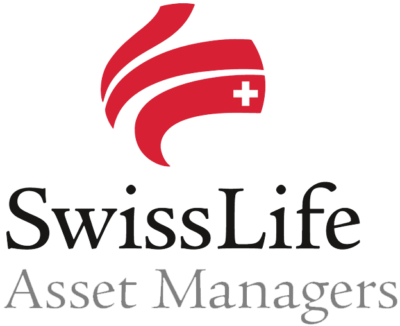 Swiss Life Asset Managers
Swiss Life Asset Managers heeft meer dan 165 jaar ervaring in het beheer van de activa van de Swiss Life Group. Deze verzekeringsachtergrond heeft een belangrijke invloed uitgeoefend op de beleggingsfilosofie van Swiss Life Asset Managers, die wordt beheerst door principes als waardebehoud, het genereren van consistente en duurzame prestaties en een verantwoorde benadering van risico's. Swiss Life Asset Managers biedt deze bewezen aanpak aan externe klanten in Zwitserland, Frankrijk, Duitsland, Luxemburg, het Verenigd Koninkrijk en de Scandinavische landen. Het Infrastructure Equity-platform van Swiss Life Asset Managers beheert voor haar klanten en partners actief investeringen in niet-beursgenoteerde infrastructuuractiva en bedrijven in alle belangrijke subsectoren van de infrastructuur, waaronder een wereldwijd gediversifieerde hernieuwbare energieportefeuille van meer dan 5,7 GW.

Glennmont Partners
Glennmont Partners is one of Europe's largest fund managers focusing exclusively on investment in clean energy infrastructure. Glenmont raise long-term capital to invest in alternative power generation projects, such as wind farms, biomass power stations, solar parks and small-scale hydro power plants. Glenmont have a specialist, international team with huge collective experience in the development, construction and operation of renewable energy generation projects. The team has been working together since 2007, and has established a reputation for making intelligent, long-term investments that deliver absolute returns. In 2021, Glennmont was acquired by Nuveen, the investment management arm of TIAA.